The Details
Hey guys!! It's that time again for the biggest event at VBB! (With a new name) "BEACHED OUT" 
This tournament is completely dedicated to our incredible staff — from the desk to the bar, kitchen, servers, and door guys. Help us show some love to Volleyball Beach's hardest-working team, the crew who makes VBB the place to be!
Fees
$30 per person/$180 per team
Deposit is $60, payable on Venmo to @Katie_newt
Divisions
This is a 6's coed tournament
Three levels PER WAVE:
Rec, intermediate and competitive
Volleyball Beach house rules!
More Info
We will also have a themed costume contest. Come up with something unique to coordinate with your team, and you can win our GRAND prize! Team photos must be taken and sent BEFORE the first game ends, so don't be late!
!! Free shots and free food will be given to each team!
!! Personally delivered by our wonderful staff!
We will have live music, bands/DJs, and live performances. 
Swag bags and prizes! 
There will be a raffle with prizes from local Martin City shops, Chiefs/Royals, Yeti/Igloo, gift cards, clothing, and more.
Also … tons of giveaways! 
Champions gifts are a surprise
Sign Up
REGISTRATION:
A.M. wave is 9 a.m. check- in and 10 a.m. game time.
P.M. wave is 4 p.m. check-in and 5 p.m. game time.
Text Katie at 816-560-7488 to sign up.
Please include the following in your text:
Name (who are you)
Level of play you wish to participate in
Form of payment
T-shirt size
T-shirts will be provided for captains who register before May 31.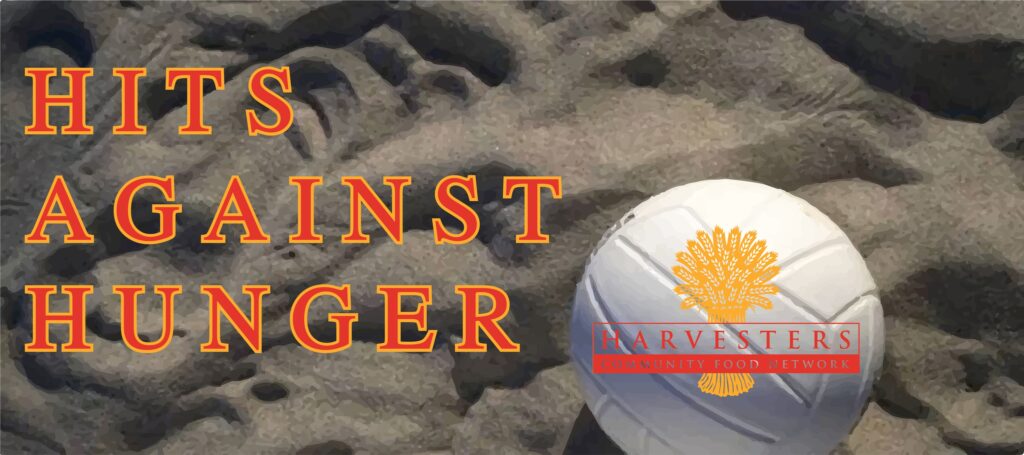 Time: Checkin - 10 a.m. til 11 a.m. Play begins at 11 a.m.! Pool play first, followed by single-elimination brackets. Cost: $150 per team or $25 per player (PayPal to
[email protected]
or Venmo to @Loretta-Rhodus)…
Looking to get in some regular exercise, de-stress after a workday, have fun with friends – or make new ones? Volleyball Beach has you covered! Hang out on our massive deck and enjoy the laid-back Jimmy Buffet style beach ambiance with tasty bites from the Beachside Bar and Grille while sipping your favorite libation, or hit the sand and play your heart out. (Did we mention you can text your food and drink order to your waitress? Your toes never need to leave the sand!)
Whether you're a beginner, leisure player or advanced spiker, you're sure to enjoy the relaxed, friendly and social atmosphere of "The Beach." And, if you're a single player in need of a team, we can even help find a spot for you on just the right team.
Need a unique space for a co-worker team-building event, birthday party, wedding reception or ultra-unique fundraiser? Volleyball Beach is available during the day all week ¬and all day and evening on Saturdays. Spring, summer, fall or winter, if you can dream it, Volleyball Beach can host it! From weddings and family reunions to charity volleyball tournaments and non-profit fundraisers, no one serves up a more fun or unique special event location than Volleyball Beach.