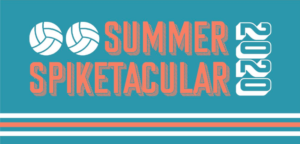 The Summer Spiketacular includes four levels of play: power, competitive, intermediate and recreational. Teams will consist of six players, with at least as many females as males. Additional players/subs are allowed provided there are never more than three males on court at a time.
Entry fee is $150/per team, with a $25 deposit due to hold your spot. Sign up by May 27 for a FREE CAPTAIN'S TEE!
Division winners will receive champion hoodies, and ALL players and teams will be eligible for other prizes and giveaways during pool play!
Message, post in the Facebook event, or text 573-529-4743 to register!