The Winter Digs – Winter Session League has officially been a great success! Thank you to all the skilled players who came out to play sand volleyball under the Dome this winter. Once again, it has been another thrilling season of volleyball with our toes in the warm sand and our heads in the game.
Spring is here, and the Volleyball Beach Dome is coming down so let's pause to enjoy the highlights from the Winter Digs – Winter Session League and  Congratulate the winners!
Check out the photo gallery below!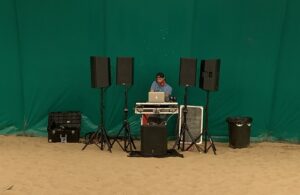 REGISTER NOW FOR SPRING LEAGUE BEGINNING MARCH 29
What are you waiting for? Sign up for one of the remaining open spots today! Don't have a team? Sign up for our new Free Agent league on Wednesdays at 9:15! Just $35 per person and Howard will find you a team! Plus, DJ Lolly will be entertaining us starting at 9pm on Wednesday nights!
Don't wait to sign up! Volleyball is a fun way to clear your mind, work your muscles, and have a great time! We still have openings for the Happy Hour leagues at 5:15 pm, as well as some openings in the 9:15 pm slots.
Put your toes in the sand and join us for an exciting Spring season – starts March 29th at Volleyball Beach!
____________________________________________________________________________________________________________________________________________________