Extend your summer into fall with Kansas City's best beach volleyball! Fall League is just a couple of short days away and we have a handful of spots still open! This 9-week league begins Wednesday, August 15 and runs through mid-October. What are you waiting for? Our 14 sand courts are calling your name!
Open Spots:
Sunday 5:00 pm
Sunday 9:00 pm
Tuesday 9:15 pm
Wednesday 6:15 pm *one spot available
Wednesday 9:15 pm
Thursday 9:15 pm *one spot available
Thursday 10:15 pm
Friday 6:15 pm *one spot available
Friday 9:15 pm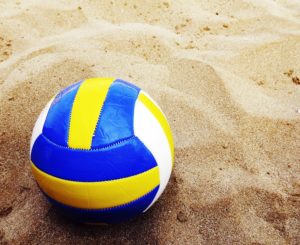 Visit our Play Now page to hold your spot before it's too late!
Not enough members in your crew – or looking to join a team and make some new friends? Check out the Find a Player page!
Don't forget to join us for Free Play and Happy Hour at our Beachside Bar and Grill weekdays from 4:00-6:00 pm. Be on the look-out for Howard's Hydration Libations – specials on drinks when it's 90 degrees or hotter!