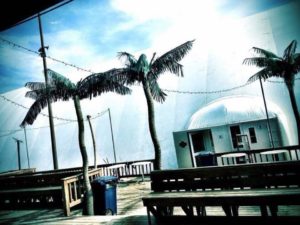 Why spend the cold KC winter months bundled up inside when you could still have your toes in the warm sand? The much anticipated heated air dome inflation is happening on Saturday, October 27th – just in time for the November 1st Winter Digs – Holiday Session!
Never been inside of or competed in the Volleyball Beach dome? We're sure you'll be impressed! At a massive 320 x 120 feet, the Volleyball Beach dome is the third largest air dome in the country. The Dome is heated to a balmy 72 degrees – allowing you and your friends to play your favorite warm weather sport all winter long!
We still have league openings Sunday at 4:00 pm, Tuesday at 9:15 pm and Thursday at 9:15 pm. Sign up today before the November 1st start date! Click here to reserve your spot.
What are you waiting for? Sign up for one of the remaining open spots today! Don't have a full team? Click here to go to our Find a Player page to find the team for you!
Take a look at the Volleyball Beach dome inflation video below!