All are welcome to join the family and friends of Leigh Dalton for a Celebration of Life, Saturday, June 24, 2023, at Volleyball Beach.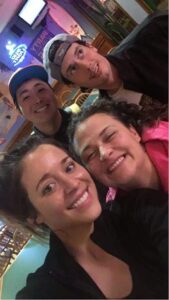 Friends and loved ones are invited to gather together at Volleyball Beach on Saturday, June 24 from 1-4 pm and share their fond memories of Leigh, of which we know there will be many. Photos are also encouraged. This will be a casual, afternoon with Leigh's favorite rap and hip-hop tracks playing. Everyone is also encouraged to bring along their dancing shoes!
Leigh and her son were no strangers to the Volleyball Beach community, as they could often be found along the sandy sidelines cheering for Leigh's sister, Whitney, easily identifiable by her contagious laughter, bright energy, and her unmistakable whistle!
"Loveleigh" ­(as her close loved ones called her) was an amazing woman, daughter, sister, mother, aunt, and friend – and all admired her inspired talent for art and music. Growing up, she had an individual style all her own – she set her own trends well before a trend became trendy. She had a wide variety of talents and occupations throughout her life – including art teacher, store manager, pharmacy technician – and she was one heck of a pen collector!
She was a diehard Chiefs fan. She was a person who brought charm and flair to any event she walked into (always with her signature Cruella-like cigarette filters that she never left home without). She had way more collectible Armadillos, Homies, and Sloths than any one person should own. She loved taking selfies (and for laughs, often taking on someone else's phone/camera). And she left thoughtful little Loveleigh notes – when and where you'd least expect.
Although Loveleigh was a bit of a rebel, she also embraced every new acquaintance with an open heart and open arms. No matter the state of her own circumstances, she always was willing to help others in any way needed without judgment or hesitation. 
Leigh's sister Whitney expressed an immense amount of love for the Volleyball Beach community:
"I love the VBB community and so did Leigh. We have such wonderful people around us and I'm so very thankful and grateful for that! I love seeing the good in the world when something so tragic like this has happened."
– Whitney Dalton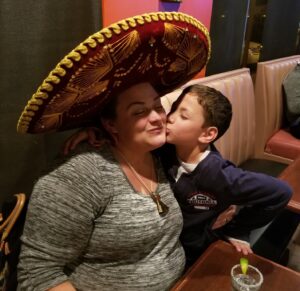 If you knew Leigh and would like to be with others to appreciate Leigh's life, you are invited to attend Leigh's Celebration of Life on Saturday, June 24.
If you would like to lend your support to the family of Leigh Dalton, a fundraiser has been started to help lessen their financial burden during this period of grieving. All donations will go towards funeral and legal fees accrued for obtaining custody of Leigh's 12-year-old son. Click here to view the donation page.