Winter Digs – Winter Session registration opens Monday, December 3rd at 9:00 am! It may be below freezing outside, but the Dome at Volleyball Beach is inflated and kept at a balmy 72 degrees all winter long.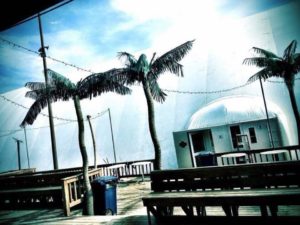 Why spend the cold winter months indoors when you can put on some shorts, kick off your shoes and spend this winter with your toes in the sand?! Plus, you'll have the added benefit of exercise!
Winter Digs – Winter Session play begins January 3rd and runs for nine weeks until March 6th! Register your team on December 3rd on our Play Now page.
Ready to compete in the heated air dome, but don't have a team? No worries! Check out our Find a Player page.
Don't forget to take advantage of Happy Hour: Half price drinks and apps Monday-Friday from 4:00-6:00 pm. Plus, free open courts with a $10 per court food/beverage purchase!
We can't wait to see you at The Beach!