Winter Digs— Winter Session is wrapping up soon, and this can only mean one thing – spring is coming! As The Dome comes down, temperatures go up and we can't wait to transition back to sunshine and fresh spring air.
Mark your calendars and set your alarms – Spring League registration opens Tuesday, February 11th promptly at 9:00 AM on our League Sign Up page! This 9-week session begins March 29th and runs through May 30th.
New to the Volleyball Beach family? Please be aware fall teams have until February 8th to reserve their spots for spring by emailing request to [email protected]. Remaining time slots will fill up quickly – so get your team locked in and be ready to register at 9:00 AM on February 11th. Those that have received confirmation of their past league time do NOT need to register online on 2/11.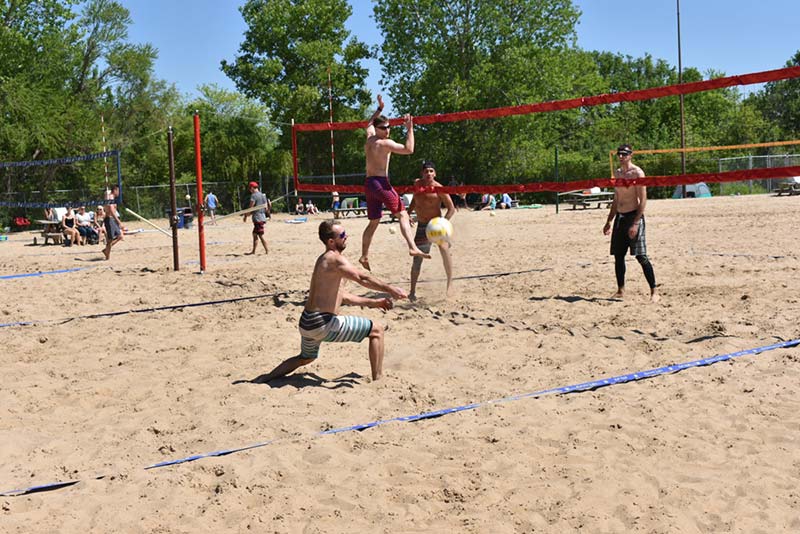 Don't have a team but still want to play? We are adding a 9:15 Free Agent League to the Feb 11th signups for Wednesday nights at 9:15pm! The first 12 people to register as a Free Agent pay $35 and will be matched to an appropriate B or C league for new friends, and a good work out.
*Limited to 6 men and 6 women. Team formation is based on required number of men to women ratio. More teams may be added if there is a sizable interest.
We can't wait to see you at The Beach!