The Spring 2021 Season has been a long time coming, and we cannot wait to welcome you all back to Volleyball Beach! We have exciting new changes in store for you, including a new Happy Hour league, and an easy order-on-the-court QR code implementation.
Mark your calendars and set your alarms – Spring League registration opens Tuesday, February 16th promptly at 9:00 AM on our League Sign Up page! This 9-week session begins March 28th and runs through May 30th.
New to the Volleyball Beach family? Please be aware fall teams have the option to reserve their spots for spring by emailing request to [email protected]. Remaining time slots will fill up quickly – so get your team locked in and be ready to register at 9:00 AM on February 16th. Those that have received confirmation of their past league time do NOT need to register online on 2/16.
*Limited to 6 men and 6 women. Team formation is based on required number of men to women ratio. More teams may be added if there is a sizable interest.*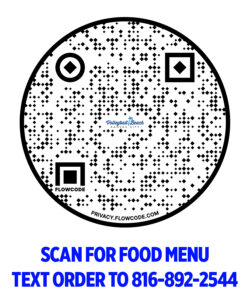 We are adding a new 5:15pm Thursday Happy Hour league this year that we are very excited about! Just like our other Happy Hour leagues, we expect it to be lots of fun as we celebrate Friday Eve. We are also placing stickers with QR codes at every court and table area to make our ordering even easier. All you have to do is open the camera on your phone to scan the QR code, a link will pop up automatically for you to click on. Once you click the link you will be taken to our food menu where you can peruse all of our delicious items. It's that easy! All stickers will have the phone number used for our ordering system so you won't forget it!
Practice your QR code skills using the image to the left with your phone.
We can't wait to see you at The Beach!