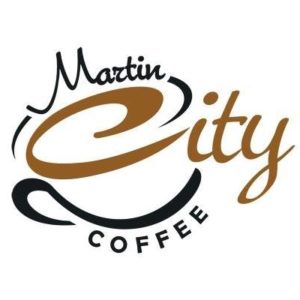 Looking for a neighborhood spot rich in coffee and culture? Martin City Coffee is the place to be! In an exclusive interview with founder, Penny Romero, we discovered the history and inspiration behind this multicultural-inspired coffee joint opening October 26, 2018!
Penny Romero grew up in the Dominican Republic and Venezuela from birth through her high school years. Ever since she can remember, coffee has been a big part of her life – Penny recalls memories of her mom sending her off to school with a thermos of warm espresso and milk. This childhood memory has fostered her love for lattes and appreciation for the world of coffee!
When she turned 18, Penny moved to Missouri to be close to her mother and attend college at Drury University. Penny is very well traveled as she grew up in South America, moved to the United States and even spent some time in Spain during her college years. Because Penny spent her childhood moving from place to place, she is very inspired by diverse cultures. This is what makes Martin City Coffee's menu so unique!
All of Penny's experiences have inspired this multicultural and South American style menu. You can find authentic dishes such as Cachapas, "A sweet corn pancake, usually served with cheese or shredded beef", says Penny, as well as Arepas and Cuban sandwiches. Martin City Coffee will also serve a variety of sides such as fried plantains and yuca fries. These rare treats are hard to find in Martin City, which makes this joint such a novelty!
On the espresso side of things, the menu will exclusively serve "Intelligentsia" coffee. Penny plans to keep her options on the healthier side of things, as well as keeping the espresso more in line with the traditional "European style". Martin City Coffee will offer oat milk, almond milk, soy milk, as well as half and half and regular milk as pairings with your choice of coffee. Special seasonal coffee brews will also be served. In the future, Penny plans on adding kombucha on tap – a widely popular probiotic tea. You will also be able to find organic teas, baked goods and vegan options within the menu!
Penny plans to keep the aesthetic of the coffee house vibrant while incorporating an active lifestyle – with plans of sponsoring or supporting group runs, hikes and bike rides along the nearby Blue River Trail. This coffee house will be a perfect fit for Martin City!
You don't want to miss out on all that Martin City Coffee has to offer! A perfect combination of culture, healthy living and of course – one-of-a-kind coffee and snacks. Be sure to stop by the official ribbon cutting ceremony of Martin City Coffee on October 26, 2018 and have a cup of coffee (or two) at your new neighborhood coffee shop!