Craving a beach getaway? Save yourself the long trip to the coast and make the short drive to Volleyball Beach in Martin City!
Make it a point to come on out to Volleyball Beach on Friday nights and get your weekend enjoying the lively atmosphere of the Midwest's most popular inland beach. Bring a friend or make new ones as you sit back on our outdoor party deck and sip on a cold beverage while snacking on delicious eats from our Beachside Bar & Grill. We can't think of a more perfect summer night!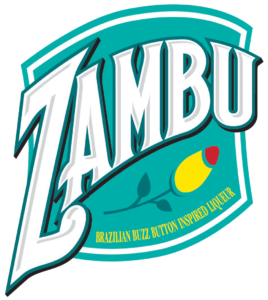 Now serving at Volleyball Beach: ZAMBU! A delicious, grapefruit-flavor vodka liqueur inspired by a Brazilian flower known as "buzz button" which delivers a signature tongue tingling experience – similar to Pop Rocks. Try the Zamboozler Shot or create your own ZAMBU cocktail and taste the experience for yourself. Just one sip and you'll understand why ZAMBU is Howard's favorite liqueur!
The next time Friday night hits you like a hurricane and you feel the need for speed, treat yourself to the one, the only, Volleyball Beach! (Trust us, you'll be glad you did!)
If you've been searching for a competitive activity for your crew this summer, and don't mind getting more than a little sand between your toes, there are a few 5:15 and 9:15 spots open in our summer league. Click here to claim your spot before it's too late!
We can't wait for you to join the fun in the sun at Volleyball Beach!